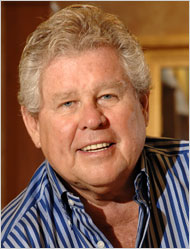 ...
shutter
it up and run it down for a million years, then dump it? Can't say I am excited about this deal at all, at all, at all:
"The future of the Almond Beach Village property at
Heywoods
in St. Peter, as planned by
Government
, is starting to take shape.
Barbados TODAY has learnt that the Freundel Stuart Cabinet has determined it will purchase the property from Neal and Massy of Trinidad for US$53 million, with an initial cash payment of US$25 million and the balance of US$28 million being paid over three years at an interest rate that is still to be agreed between the two parties.
Additionally, after an initial Cabinet decision instructed the Barbados Tourism Investment Inc.
to
work with Sandals Resort International "to have a Sandals Beaches Resort in Barbados within three to four weeks", that body last week determined that Sandals be given the nod to operate and manage a rebuilt Almond under the Beaches brand, with an option to purchase the property at a future date.
In a very brief dismissal of the only competing written offer, a Cabinet document titled Long-term Operator for the Almond Beach Village at Heywoods, St. Peter, stated:
"
Crane
Resorts
proposes
to buy one-third of the property for one-third of the purchase price paid by the Government, with an option to purchase the remaining two thirds … in the future. The plan would be for the development of the villa accommodation for sale by way of time share. There is also a proposal for the short term operation of Almond…
"This proposal is quite similar to the existing Crane model, which involves building accommodation based on sales and may therefore take a full decade to fully
realise
its potential. It will therefore fail to achieve increased visitor arrivals in the next few years and will be unable to assist Barbados in protecting its airlift."
On the other hand, the document explained, the Sandals proposal involved the building of a 426-room, all-inclusive family resort "which will allow Barbados to regain its share of the
families
market which was lost with the closure of Almond Resorts. These will be large family rooms with on average six persons per room."
Based on the calculations made, this potentially will result in an additional 112,684 visitors to Barbados annually.
"This large number of visitors will protect airlift for the entire tourism industry in Barbados and contribute to an increase in visitor spending. It is also worthy of note that Almond, at its peak, accounted for an additional 25,000 visitors annually. The Sandals proposal would increase this number by a factor in excess of four…
"While it can be argued that the issue of a long-term operator
for
the Heywoods property should be the subject of a public tender, it is the view of the Ministry of Tourism that the need for the return of the room inventory to production is extremely urgent.
"In addition, it is also believed that a tendering process is unlikely to result in a better operator than Sandals since the only other major all-inclusive operator in the Caribbean region was Almond Resorts Inc., which is now closed.
"The Sandals proposal also addresses all of the national tourism objectives as follows:
* An increase in the number of long-stay visitors that come to Barbados each
years
; and
* Protection of existing airlift in critical source markets," the document stated.
"It should be noted that Barbados stands to gain substantial exposure as a result of the marketing and promotional might of the Sandals brand. The company has indicated that experience in other destinations
show
that the mere announcement that a Sandals property is to be constructed … is enough to generate interest from the airlines."
Given this approach, the Ministry of Tourism recommended that Cabinet invokes Section 239 of the Financial Management and Audit Act for authority to achieve its objective without inviting tenders, but instead through "direct negotiations in accordance with arrangements as the Cabinet directs".
"The Ministry of Tourism is satisfied that this matter is urgent and that there are no other operators as capable as Sandals in assisting Barbados to maintain its share of the all-inclusive tourism market, while protecting airlift into Barbados," Cabinet was told.
The challenge for Barbados with the Sandals proposal, however, is that it could take at least a month for an agreement to be
finalised
and a further 24 to 36 months of construction.
"This would mean that unless a short-term plan is developed there would be no activity at Heywoods over a three- to four-year period … when the tourism industry in Barbados is short of hotel rooms," it added.
Following BTI investigations, it has been determined that it may be feasible to operate the 120-room southern block, which is still fully furnished with functioning utilities, to meet
needs
from the Canadian and United Kingdom markets. This would accommodate up to 8,700 visitors over a 12-month period."
Source: http://www.barbadostoday.bb/2013/09/11/almond-to-be-bulldozed-and-replaced-by-426-room-beaches-resort/